Parayhouse Newsletter 29th November 2018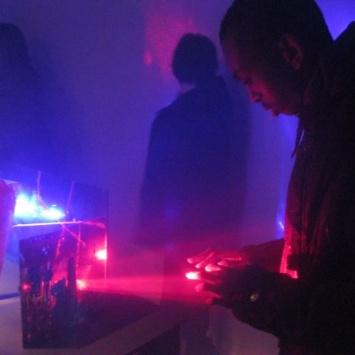 NOTICES
Please remember that there is no school for students tomorrow – Friday 30th Nov – we look forward to seeing everyone again on Monday.
We are currently reviewing our Friday afternoon timetable with a view to providing opportunities for students to learn new skills and socialise outside of their normal lessons. In order to maximise this time we would need to reduce the number of assemblies taking place. So, from January, we will moving to a 1 assembly per module system. These assemblies would take the form of larger scale, interactive celebrations and we hope this will entice lots of you to attend. The first of these will take place on 8th February and will be a Healthy Schools celebration – more details to follow after the holidays.
Some of our wonderful staff will be taking part in the Santa Dash charity run on behalf of Great Ormond Street Hospital. Any donations towards the cause would be gratefully received via https://www.justgiving.com/fundraising/parayhousegosh and if anyone wants to watch them (they will be dressed as Santa!), the run takes place on 9th December at Clapham Common.
Information about Christmas events and activities is also coming home today. If you have any questions please speak to Mrs Sullivan.
ABSENT FROM SCHOOL
If you are going to be late collecting your child, or your child is going to be late coming into school, has a medical appointment or will be absent from school for any reason please call or email the School office 020 8741 1400 a.sullivan@parayhouse.com. It is vital that the information is shared centrally with the school so that it can be passed on through the correct channels. Thank you for your support with this.
LUNCH MENU
Next week we will be on Week 1. Lunches cost £3.15 per day, this can be paid daily, weekly or termly. If you wish to pay by online banking please call and we will let you have our banking details.
DIARY DATES 2018/19
DECEMBER

3rd

Flu Vaccinations for Years 3, 4, 5

12th

Last Swim for Mars

Christmas Lunch

13th

School Christmas Performance

20th

Christmas Party for whole school

Last Day

JANUARY

8th

Students return

9th

Swimming starts for Saturn
| | | |
| --- | --- | --- |
| Pluto | Sofia Kantaeva | Star of the week – For putting her coat on all by herself |
| Saturn | Yasin El Amarti | Star of the week – For an excellent week of learning |
| Jupiter | Ibrahim Salam | Star of the week – For having good behaviour most days this week |
| Neptune | Ayoub Sheikh | Star of the week – For keeping his hands down and doing excellent work |
| Mars | Miss Christensen | Star of the week – For being a wonderful support in Mars – You will be missed |
| | | |
| --- | --- | --- |
| Pluto | Edward Hill | Star communicator – For using his 'growing words' to describe what he could see in bucket group |
| Saturn | Amy Hurry | Star communicator – For using time connectives when telling Saturn class about the timetable |
| Jupiter | All of Jupiter class | Star communicator - for excellent attention and showing good understanding of emotions vocabulary in their Speech and Language lesson. |
| Neptune | Zaid Grain | Star communicator – For using his words and long sentences in his learning |
| Mars | Rochelle Bender | Star communicator - for adding a new tone of voice, gesture and facial expression to her Aladdin lines! |
| | | | | | | | |
| --- | --- | --- | --- | --- | --- | --- | --- |
| | w/c 29.10 | w/c 5.11 | w/c 12.11 | w/c 19.11 | w/c 26.11 | | |
| Pluto | 100% | 100% | 96.7% | 97.8% | 97.2% | | |
| Saturn | 93.6% | 100% | 98.2% | 94.5% | 98.9% | | |
| Jupiter | 99.2% | 85% | 96.7% | 94.2% | 95.8% | | |
| Neptune | 97.8% | 88.9% | 100% | 88.9% | 93.1% | | |
| Mars | 98.3% | 95% | 96.9% | 99.2% | 100% | | |