Parayhouse Weekly Newsletter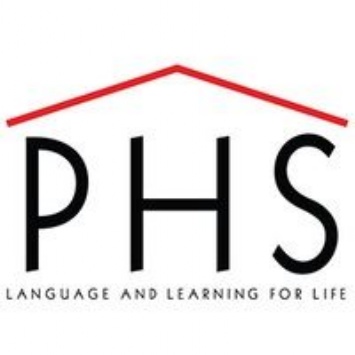 Notices
This week some of our students attended the Panathlon Football Plate Finals where they came 4th out of 9 London Boroughs. We are very proud of their hard work and excellent behaviour. Full report to follow in Parayhouse News.
We have had a small reshuffle this week and as of Monday Mr McCollin will moving to Mars class and Mr Jahangir will be moving to Pluto class.
Some of our wonderful staff will be taking part in the Santa Dash charity run on behalf of Great Ormond Street Hospital. Any donations towards the cause would be gratefully received via https://www.justgiving.com/fundraising/parayhousegosh and if anyone wants to watch them (they will be dressed as Santa!), the run takes place on 9th December at Clapham Common.
As the weather takes a more wintery turn we were struggling to find the playground under all of the leaves…..3 students from Jupiter kindly helped out in the garden this week to clear things and had lots of fun using the leaf blower!
ABSENT FROM SCHOOL
If you are going to be late collecting your child, or your child is going to be late coming into school, has a medical appointment or will be absent from school for any reason please call or email the School office 020 8741 1400 a.sullivan@parayhouse.com. It is vital that the information is shared centrally with the school so that it can be passed on through the correct channels. Thank you for your support with this.
LUNCH MENU
Next week we will be on Week 3. Lunches cost £3.15 per day, this can be paid daily, weekly or termly. If you wish to pay by online banking please call and we will let you have our banking details.
DIARY DATES 2018/19
NOVEMBER

30th

Inset Day

DECEMBER

3rd

Flu Vaccinations for Years 3, 4, 5

13th

School Christmas Performance

20th

Christmas Party for whole school
Makaton
At school we will be focusing on 3 core signs each week to help support the children and would like to share these with you for reinforcement at home. Next week's signs are: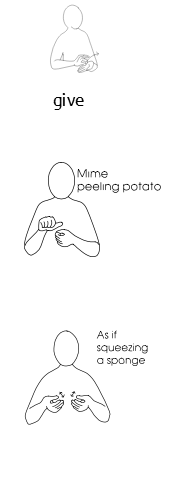 Star of the Week awards go to…
| | | |
| --- | --- | --- |
| Pluto | All of Pluto class | Star of the week – For doing a fantastic job learning all week, even with absent staff. |
| Saturn | Jason Doherty | Star of the week – For fantastic writing and learning the 'th' sound. |
| Jupiter | Damarni Lewis-Weir | Star of the week – For being a brilliant supportive friend to Mia. |
| Neptune | Marko Msnasijevic | Star of the week – For engaging in his learning more. |
| Mars | Abdishakuur Kossar | Star of the week – For being a good friend and being proactive in the classroom. |
| | | |
| --- | --- | --- |
| Pluto | Precious Agbolade | Star communicator – For doing a fantastic job joining in with her friends during actions group. |
| Saturn | George Stribbling | Star communicator – For answering questions about healthy and unhealthy food. |
| Jupiter | Khadar Abdi | Star communicator – For answering some 'why?' questions and remembering to clean his table after lunch without being asked. |
| Neptune | Ethan Phillips | Star communicator – For great weekend news. |
| Mars | Yaseen Eladarrat | Star communicator - For changing his attitude from being cross to being positive with adult's help and for using imaginative language in his English discussion lesson. |
| | | | | | | | |
| --- | --- | --- | --- | --- | --- | --- | --- |
| | w/c 29.10 | w/c 5.11 | w/c 12.11 | w/c 19.11 | | | |
| Pluto | 100% | 100% | 96.7% | 97.8% | | | |
| Saturn | 93.6% | 100% | 98.2% | 94.5% | | | |
| Jupiter | 99.2% | 85% | 96.7% | 94.2% | | | |
| Neptune | 97.8% | 88.9% | 100% | 88.9% | | | |
| Mars | 98.3% | 95% | 96.9% | 99.2% | | | |