New News Story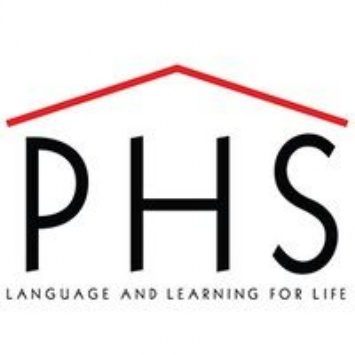 New Newsletter - Issue 35 - 29.06.18
WEEKLY NEWSLETTER
Issue 35– 29th June 2018
SCHOOL NEWS
This is the last newsletter this term, parents will be sent notes home if there is anything important they should know.
Ofsted Inspectors visit
Last Monday lunchtime we received a call from the Department of Education informing us that two Ofsted inspectors would be visiting the following day! The following morning the two Inspectors arrived at 8am and were with us until 5pm that afternoon.
Until the report is published – in about 2 week's time – we are not allowed to discuss the inspection results – HOWEVER! I am at liberty to say your children and our staff were equally magnificent and impressive throughout the day. I was incredibly proud of them all, and so would you be!
N.B!! The Ofsted inspection has delayed the preparation of your child's school report, these will be available next week and will be sent home in the post for those students away on camp.
Staff Changes
Besides Mrs. Jackson leaving at the end of this term, there are a few other changes:
Mrs. Watkins (Finance Officer) will be leaving at the end of term and her replacement, Mr. Stephen Williams, will be starting on
Monday 2nd July for a handover period.
Mrs. A Hawkins (Speech & Language Therapist) has also decided not to return after her maternity leave.
We will be saying goodbye at the leavers' ceremony.
Summer party
SATURDAY 23RD JUNE 2018
12-2PM
What a wonderful afternoon, the sun shone and we had so many ex-students and families came back to wish Mrs. Jackson a happy retirement.
We also were lucky and made £910.00!!!
Thanks to all of you for your generosity!
Here are a few pictures for those of you who did not attend. Mr. Croyle and Mr. McCollin did sterling work on the BBQ and Mrs. Walker and Ms. Bristow served delicious Pimms!
Mrs. Sullivan and the Chair of the Trustees Randall Peterson gave speeches thanking Mrs. Jackson for her outstanding work and commitment to the students of Parayhouse School.
Helen with her face painted and Mrs. Jackson with ex-students
Mrs. Jackson with ex-students – Max Alexander, Sam Spence, Jordan Johnson and Toby Salter
Edward the Tiger!
Transition Day
On Monday we welcomed all our new students who will be starting in September. They were all very quiet but enjoyed their first day in their new class.
Next week at Parayhouse
Monday:
Pluto, Neptune and Saturn leave for their residential trips
Tuesday
Mars Group will visit the Victoria and Albert Museum
School will be very quiet!!
Mars visit Vauxhall City Farm
Ms. Codd writes
On Tuesday, Mars visited Vauxhall City Farm. Our 'Meet the Animals' and 'Mini-beasts' sessions were led by Martin, from the farm's learning team. Everyone also had the chance to feed the animals - goats and the alpacas, which have incredibly large eyes - Martin told us that the three we met were in the recent Star Wars film, so they're really famous! They all get very excited (and a little scary) when the food - grass nuts - are being held out for them, but everyone was very brave about feeding them, as they were with pond dipping in the afternoon. Ellis caught the most bugs in the Minibeasts search and Feyona found some unusual newts in the pond, with a stripe down their backs. The visit helped the students with their learning across the art and science curriculum. As we've said before, it's free to visit the farm, which is open every day, except Monday. They do lots of activities for children and families too.
https://vauxhallcityfarm.org/
ABSENT FROM SCHOOL
Please can I request that if you are going to be late collecting your child, or your child is going to be late coming into school, or absent from school, that you call or email the
School office
020 8741 1400
a.sullivan@parayhouse.com
LUNCH MENU
Next week we will be on week 2. Lunches cost £3.15 per day, this can be paid daily, weekly or termly. If you wish to pay by online banking please call and we will let you have our banking details.
ASSEMBLIES
Assemblies take place every Friday. Parents, family and friends are welcome to join us but please arrive in plenty of time as everyone attends and the office is unmanned.
Summer Term
Friday 29th June – Saturn Assembly -2.40pm
The 29th June will be the last assembly of the summer term due to Residential camps.
SUMMER TERM 2018
95% and above is our target! The national target is 96.4%
| | | | | | | |
| --- | --- | --- | --- | --- | --- | --- |
| Week | Pluto | Saturn | Jupiter | Neptune | Mars | Total |
| SUMMER TERM 2018 | | | | | | |
| w/e 20th April 2018 | 91.1% | 94.3% | 97.5% | 83.3% | 87.5% | 91.3% |
| w/e 27TH April 2018 | 85.5% | 90.9% | 98.0% | 96.7% | 87.5% | 91.4% |
| w/e 4th May 2018 | 93.8% | 93.6% | 100.0% | 95.0% | 87.5% | 93.6% |
| w/e 11th May 2018 | 85.9% | 92.0% | 92.5% | 97.9% | 91.7% | 91.8% |
| w/e 18th May 2018 | 93.8% | 93.6% | 91.0% | 100.0% | 90.0% | 93.0% |
| w/e 25th May 2018 | 96.3% | 98.0% | 94.5% | 91.7% | 85.8% | 93.0% |
| W/E 8TH June 2018 | 97.5% | 93.0% | 94.5% | 65.0% | 80.8% | 87.4% |
| W/E 15TH June 2018 | 96.3% | 94.0% | 84.5% | 75.0% | 82.5% | 86.8% |
| W/E 22ND June 2018 | 98.8% | 96.0% | 78.2% | 78.3% | 91.7% | 88.9% |
| w/e 29TH June 2018 | 97.5% | 85.0% | 90.9% | 83.3% | 92.9% | 90.3% |
Attachments: None
DIARY DATES 2017/18
Changes and additions will be highlighted
JULY
Mon 2nd – Thur 5th – Pluto Residential camp
Mon 2nd – Fri 6th Neptune and Saturn to Residential camp
Tues 3rd – Mars to the V&A
Mon 9th – Fri 13th Jupiter and Mars to Residential camp
Wed 11th – HPV Vaccination and Yr10 booster
Fri 13th – World Cup party
Mon 16th – Sports Day
Wed 18th – Prize Day and Leavers Ceremony starts at 1pm prompt
Thur 19th – Party Day for Mrs. J Last day for students
Fri 20th – Last day for staff and Sarah Jackson
AUTUMN TERM 2018
SEPTEMBER
Mon 3rd – Wednesday 5th – Staff Inset
Thurs 6th – Students return and Welcome our new Head Eileen O'Shea
Mon 10th – Levent Uendes – Intern from Heidelberg University on Placement until
Wed 12th – Swimming starts – group to be announced later
Tues 18th – Visitors morning
Monday 24th – EHCP Reviews begin
Friday 28th - Black History Month assembly
OCTOBER
Thurs 11th – Fri 12th Ms. Bristow and Mrs. Carnevale attend the NASS conference
Mon 22nd – Fri 26th – HALF TERM
NOVEMBER
DECEMBER