New News Story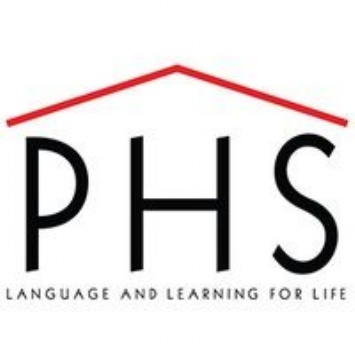 New Newsletter - Issue 33- 15.06.18
WEEKLY NEWSLETTER
Issue 33– 15TH June 2018
SCHOOL NEWS
WE HAD A SERIOUS TECHNICAL PROBLEM ON FRIDAY SO APOLOGIES FOR THE DELAY
EID MUBAREK to all our Muslim families!
WORLD CUP
Students and staff are all excited about the start of the World Cup!
Mr. Koper arranged a sweepstake for the staff and all the groups have got a team to support –
Pluto – Saudi Arabia
Neptune – Nigeria
Saturn – Panama
Jupiter – Iceland
Mars – Tunisia
Congratulations to Ayyub SERROUKH who finished his GCSE's this week!
Summer party
SATURDAY 23RD JUNE 2018
12-2PM
We hope to see you all at the summer party NEXT week - we are busy planning this event. If you have any raffle prizes you could donate we would be delighted to receive them ASAP
We have lots of ex-students attending so that they can say good bye to Mrs. Jackson
ABSENT FROM SCHOOL
Please can I request that if you are going to be late collecting your child, or your child is going to be late coming into school, or absent from school, that you call or email the
School office
020 8741 1400
a.sullivan@parayhouse.com
Recently a parent called a member of staff who was herself absent from school.
LUNCH MENU
Next week we will be on week 3. Lunches cost £3.15 per day, this can be paid daily, weekly or termly. If you wish to pay by online banking please call and we will let you have our banking details.
ASSEMBLIES
Assemblies take place every Friday. Parents, family and friends are welcome to join us but please arrive in plenty of time as everyone attends and the office is unmanned.
Summer Term
Friday 22nd June – General Assembly – 3pm
Friday 29th June – Saturn Assembly -2.40pm
The 29th June will be the last assembly of the summer term due to Residential camps.
SUMMER TERM 2018
95% and above is our target! The national target is 96.4%
| | | | | | | |
| --- | --- | --- | --- | --- | --- | --- |
| Week | Pluto | Saturn | Jupiter | Neptune | Mars | Total |
| SUMMER TERM 2018 | | | | | | |
| w/e 20th April 2018 | 91.1% | 94.3% | 97.5% | 83.3% | 87.5% | 91.3% |
| w/e 27TH April 2018 | 85.5% | 90.9% | 98.0% | 96.7% | 87.5% | 91.4% |
| w/e 4th May 2018 | 93.8% | 93.6% | 100.0% | 95.0% | 87.5% | 93.6% |
| w/e 11th May 2018 | 85.9% | 92.0% | 92.5% | 97.9% | 91.7% | 91.8% |
| w/e 18th May 2018 | 93.8% | 93.6% | 91.0% | 100.0% | 90.0% | 93.0% |
| w/e 25th May 2018 | 96.3% | 98.0% | 94.5% | 91.7% | 85.8% | 93.0% |
| W/E 8TH June 2018 | 97.5% | 93.0% | 94.5% | 65.0% | 80.8% | 87.4% |
| W/E 15TH June 2018 | 96.3% | 94.0% | 84.5% | 75.0% | 82.5% | 86.8% |
Attachments: stars
DIARY DATES 2017/18
Changes and additions will be highlighted
JUNE
Thur 21st – London Children's Ballet perform The Canterville Ghost
Saturday 23rd – SCHOOL GARDEN PARTY – farewell to Mrs. Jackson
Mon 25th – TRANSITION DAY for all new Parayhouse Students
Tues 26th – Mars to Vauxhall City Farm
Fri 29th – Annual reports home to parents
JULY
Mon 2nd – Thur 5th – Pluto Residential camp
Mon 2nd – Fri 6th Neptune and Saturn to Residential camp
Tues 3rd – Mars to the V&A
Mon 9th – Fri 13th Jupiter and Mars to Residential camp
Wed 11th – HPV Vaccination and Yr10 booster
Fri 13th – World Cup party
Mon 16th – Sports Day
Wed 18th – Prize Day and Leavers Ceremony
Thur 19th – Last day for students
Fri 20th – Last day for staff and Sarah Jackson