New News Story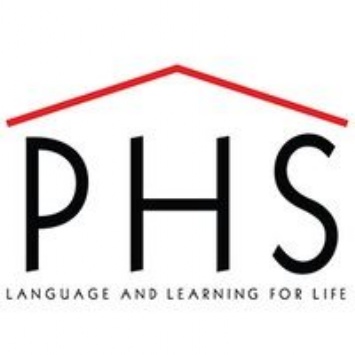 New Newsletter - Issue 32- 08.06.18
WEEKLY NEWSLETTER
Issue 32– 8th June 2018
SCHOOL NEWS
Please be aware that we have a stomach bug going around the group - if your child catches this, please keep them at home for at least
48 hours.
Parayhouse goes global!
On Monday we welcomed Louise Christensen to Parayhouse. Louise is a student from the University College of Northern Denmark, studying for a bachelor's degree in Social Education.
Louise will be with us until November.
Next Monday we will welcome Sarah Butler from Pepperdine University, Malibu, California.
Sarah will be with us until the end of June.
Lastly on Monday we welcome Andre Bernal from St. Mary's University, London. Andrea is here for two weeks to observe an alternative educational setting.
Welcome all!
NEPTUNE TO VAUXHALL CITY FARM
Ms. Codd writes…
On Tuesday, Neptune visited Vauxhall City Farm.
Edie's mum, Alex joined us for our 'Meet the Animals' session, led by Martin, from the farm's learning team. Ethan met and stroked Ethan the tortoise! Ife touched Liquorice the guinea pig; Edie liked feeling the rabbit with her mum and Jason was brilliant at gently stroking all the birds and animals. The visit helped the children with their learning across the curriculum.
Because we were such a small group, we had lunch in the courtyard outside the lovely new farm cafe. It is free to visit the farm, which is open every day, except Monday. They have lots of activities for children and families too.
RESIDENTIAL CAMPS
We have been busy organiSing all OF the trips that your child will experience, whilst away at camp - here are the dates:
MON 2nd – Thur 5th July – PLUTO
PLEASE NOTE NEW DATES FOR PLUTO
Mon 2nd – Fri 6th July - Neptune and Saturn
Mon 9th – Fri 13th July - Jupiter and Mars

please NOTE THAT NEXT WEEK YOU WILL RECEIVE THE CAMP CONSENT FORM, KIT LIST AND GROUP TIMETABLE.
Summer party
SATURDAY 23RD JUNE 2018
12-2PM
We hope to see you all at the summer party in two weeks - we are busy planning this event. If you have any raffle prizes you could donate we would be delighted to receive them ASAP
ABSENT FROM SCHOOL
Please can I request that if you are going to be late collecting your child, or your child is going to be late coming into school, or absent from school, that you call or email the
School office
020 8741 1400
a.sullivan@parayhouse.com
Recently a parent called a member of staff who was herself absent from school.
LUNCH MENU
Next week we will be on week 2. Lunches cost £3.15 per day, this can be paid daily, weekly or termly. If you wish to pay by online banking please call and we will let you have our banking details.
ASSEMBLIES
Assemblies take place every Friday. Parents, family and friends are welcome to join us but please arrive in plenty of time as everyone attends and the office is unmanned.
Summer Term
Friday 15th June – Eid Assembly – 2.40pm
Friday 22nd June – General Assembly – 3pm
Friday 29th June – Saturn Assembly -2.40pm
The 29th June will be the last assembly of the summer term due to Residential camps.
SUMMER TERM 2018
95% and above is our target! The national target is 96.4%
| | | | | | | |
| --- | --- | --- | --- | --- | --- | --- |
| Week | Pluto | Saturn | Jupiter | Neptune | Mars | Total |
| SUMMER TERM 2018 | | | | | | |
| w/e 20th April 2018 | 91.1% | 94.3% | 97.5% | 83.3% | 87.5% | 91.3% |
| w/e 27TH April 2018 | 85.5% | 90.9% | 98.0% | 96.7% | 87.5% | 91.4% |
| w/e 4th May 2018 | 93.8% | 93.6% | 100.0% | 95.0% | 87.5% | 93.6% |
| w/e 11th May 2018 | 85.9% | 92.0% | 92.5% | 97.9% | 91.7% | 91.8% |
| w/e 18th May 2018 | 93.8% | 93.6% | 91.0% | 100.0% | 90.0% | 93.0% |
| w/e 25th May 2018 | 96.3% | 98.0% | 94.5% | 91.7% | 85.8% | 93.0% |
| W/E 8TH June 2018 | 97.5% | 93.0% | 94.5% | 65.0% | 80.8% | 87.4% |
| | | | | | | |
Attachments:
DIARY DATES 2017/18
Changes and additions will be highlighted
JUNE
Mon 4th – Student intern from University of Northern Denmark starts
Tues 5th – Neptune to Vauxhall City Farm
Thur 7th – GCSE Maths exam paper 2
Mon 11th – Pepperdine University, Malibu, California starts work experience
Tues 12th – GCSE Math exam paper 3
Thur 21st – London Children's Ballet perform The Canterville Ghost
Saturday 23rd – SCHOOL GARDEN PARTY – farewell to Mrs. Jackson
Mon 25th – TRANSITION DAY for all new Parayhouse Students
Tues 26th – Mars to Vauxhall City Farm
JULY
Mon 2nd – Thur 5th – Pluto Residential camp
Mon 2nd – Fri 6th Neptune and Saturn to Residential camp
Mon 9th – Fri 13th Jupiter and Mars to Residential camp
Wed 11th – HPV Vaccination and Yr10 booster
Fri 13th – World Cup party
Mon 16th – Sports Day
Wed 18th – Prize Day and Leavers Ceremony
Thur 19th – Last day for students
Fri 20th – Last day for staff and Sarah Jackson