New News Story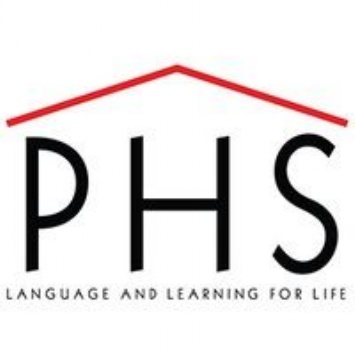 News - Newsletter - Issue 31 - 25.05.18
WEEKLY NEWSLETTER
Issue 31– 25th May 2018
SCHOOL NEWS
Hurray - next week is half term!
'Just like magic'
On Friday, last week, we welcomed the author
Lili Shantelle-Laurent.
Lili is a student currently studying at Ealing and West London College, who has just had her first children's book published. The book is called
'Just like magic'. Students in Mars gave Lili very positive feedback, which pleased her enormously!
City of London experience
On Tuesday, Mars went on a London experience. Here are some of their comments…
Mars went on a London sightseeing cruise, followed by a 4D cinema experience about London and then lunch in St James Park.

"The trip was awesome and intriguing because it was a lovely day and my favourite part was the river cruise and I enjoyed it." - Abdishakuur
"The trip was fun because it was a lovely day. All the things we saw were amazing, including the 4D experience cinema. It was a lovely time." - Selasie
Junior Citizenship
We have had two trips to the Safety Citizenship event this week - Saturn and Jupiter Groups.
Jupiter
Here are some photographs showing how the students enjoyed the experience
Allergies
We recently had a very serious incident, when a student had an allergic reaction.
We had to call for an ambulance, as this student had no previous history of allergies. He has now been tested positive for quite a few different things - one being NUTS. Therefore, can we please ask that students having packed lunches, or bringing food in for parties, DO NOT send in food with nuts, of any description – thank you.

RESIDENTIAL CAMPS
We have been busy organising all of the trips that your child will experience, whilst away at camp - here are the dates:
Mon 2nd – Fri 6th July - Pluto, Neptune and Saturn
Mon 9th – Fri 13th July - Jupiter and Mars
This is a wonderful life skills experience for your children and we hope that you will allow them to attend.
LUNCH MENU
Next week we will be on week 1. Lunches cost £3.15 per day, this can be paid daily, weekly or termly. If you wish to pay by online banking please call and we will let you have our banking details.
ASSEMBLIES
Assemblies take place every Friday. Parents, family and friends are welcome to join us but please arrive in plenty of time as everyone attends and the office is unmanned.
Summer Term
Friday 8th June– General Assembly 3pm
Friday 15th June – Eid Assembly – 2.40pm
Friday 22nd June – General Assembly – 3pm
Friday 29th June – Saturn Assembly -2.40pm
The 29th June will be the last assembly of the summer term due to Residential camps.
SUMMER TERM 2018
95% and above is our target! The national target is 96.4%
| | | | | | | |
| --- | --- | --- | --- | --- | --- | --- |
| Week | Pluto | Saturn | Jupiter | Neptune | Mars | Total |
| SUMMER TERM 2018 | | | | | | |
| w/e 20th April 2018 | 91.1% | 94.3% | 97.5% | 83.3% | 87.5% | 91.3% |
| w/e 27TH April 2018 | 85.5% | 90.9% | 98.0% | 96.7% | 87.5% | 91.4% |
| w/e 4th May 2018 | 93.8% | 93.6% | 100.0% | 95.0% | 87.5% | 93.6% |
| w/e 11th May 2018 | 85.9% | 92.0% | 92.5% | 97.9% | 91.7% | 91.8% |
| w/e 18th May 2018 | 93.8% | 93.6% | 91.0% | 100.0% | 90.0% | 93.0% |
| w/e 25th May 2018 | 96.3% | 98.0% | 94.5% | 91.7% | 85.8% | 93.0% |
| | | | | | | |
| | | | | | | |
Attachments:
DIARY DATES 2017/18
Changes and additions will be highlighted
MAY
Mon 28th May – Fri 1st June – HALF TERM
JUNE
Mon 4th – Student intern from University of Northern Denmark starts
Tues 5th – Neptune to Vauxhall City Farm
Thur 7th – GCSE Maths exam paper 2
Mon 11th – Pepperdine University, Malibu, California starts work experience
Tues 12th – GCSE Math exam paper 3
Thur 21st – London Children's Ballet perform The Canterville Ghost
Saturday 23rd – SCHOOL GARDEN PARTY – farewell to Mrs. Jackson
Tues 26th – Mars to Vauxhall City Farm

JULY
Mon 2nd – Fri 6th Pluto, Neptune and Saturn to Residential camp
Mon 9th – Fri 13th Jupiter and Mars to Residential camp
Wed 11th – HPV Vaccination and Yr10 booster
Mon 16th – Sports Day
Wed 18th – Prize Day and Leavers Ceremony
Thur 19th – Last day for students
Fri 20th – Last day for staff and Sarah Jackson