New News Story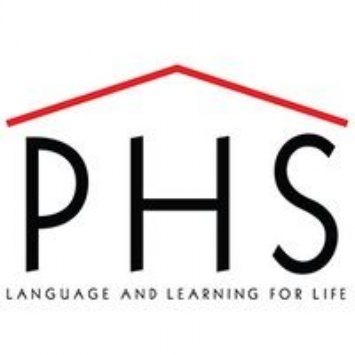 New Newsletter - Issue 30 - 18.05.18
WEEKLY NEWSLETTER
Issue 30– 18th May 2018
SCHOOL NEWS

CHICKS
The eggs arrived on Monday and by Thursday
they had all hatched!
VAUXHALL CITY FARM
Ms. Codd writes……
On Tuesday, Jupiter and Saturn visited Vauxhall City Farm. Everyone enjoyed the 'Meet the Animals' session, led by Alice, from the farm's learning team. They stroked a rabbit, duck and other small animals.
Our other led session, 'Minibeasts' included pond dipping and searching for minibeasts under logs and rocks: children found and identified newts, snails, beetles, spiders, worms and other creatures! Everyone also had the chance to 'Feed the Animals' - goats, alpaca and sheep - with grass nuts, which some children were particularly good. Ibrahim said he was, "very brave!". The weather was perfect, so we got to sit in the nearby park for lunch in the sun. The visit will help everyone with their learning in Art and Science in school.
Neptune will be visiting the farm on Tuesday 5 June and Mars on Tuesday 26 June.
SAILING DAY
On Friday Jupiter and Mars went sailing. We had Students showing great team work on Bell Boats, students and staff on Sailing boats and some fantastic kayaking! It was a fun day for all and the BBQ was lovely, thanks to Mrs J and Mrs Routley. Bravery award goes to Feyona and Elsharief who were the only students to fall in!
Ibrahim said: "It was a very very fun day! Thank you"
GAMBADOS
On Thursday Neptune class went to Gambardos. We had a wonderful time scrambling and playing in the soft play. Afterwards, we had a picnic in the sunshine and ice lollies as a special treat. All students were so well behaved that we even had parents at the soft play telling us how impressed they were!
Well Done Neptune!!
JOY – DANCE WORKSHOP
On Wednesday afternoon Pluto, Neptune and Saturn gave a performance of the dances that they have been working on, for the last four weeks. The workshops have been around 'Animals' which has been the topic this term.
All students who took part have been issued with a certificate. The workshops have been run by members of the Amici Dance Group, funded by JOY - part of Hammersmith and Fulham Arts Festival. A flyer about the up and coming festival is attached.
OUTINGS NEXT WEEK
Monday – Neptune to the Safety and Citizen Scheme run by LBFH
Tuesday – Saturn to the Safety and Citizen Scheme
and Mars a London trip and river cruise
Thursday – Jupiter to Safety and Citizen Scheme
EHCP Reviews
Year 5 and Year 10 reviews are now underway. This is a reminder to all parents of students not in Yr 5/10 that your reviews will be held in September and October. You will be receiving your invites by the end of June.
RESIDENTIAL CAMPS
We have been busy organiSing all OF the trips that your child will experience, whilst away at camp - here are the dates:
Mon 2nd – Fri 6th July - Pluto, Neptune and Saturn
Mon 9th – Fri 13th July - Jupiter and Mars
This is a wonderful life skills experience for your children and we hope that you will allow them to attend.
LUNCH MENU
Next week we will be on week 3. Lunches cost £3.15 per day, this can be paid daily, weekly or termly. If you wish to pay by online banking please call and we will let you have our banking details.
PIZZA WAS A GREAT SUCCESS ON WEDNESDAY!
ASSEMBLIES
Assemblies take place every Friday. Parents, family and friends are welcome to join us but please arrive in plenty of time as everyone attends and the office is unmanned.
Summer Term
Friday 25th May – General Assembly 3pm
Friday 8th May – General Assembly 3pm
Friday 15th June – Eid Assembly – 2.40pm
Friday 22nd June – General Assembly – 3pm
Friday 29th June – Saturn Assembly -2.40pm
The 29th June will be the last assembly of the summer term due to Residential camps.
SWIMMING
Last swim for Saturn next Wednesday 23rd May
SUMMER TERM 2018
95% and above is our target! The national target is 96.4%
| | | | | | | |
| --- | --- | --- | --- | --- | --- | --- |
| Week | Pluto | Saturn | Jupiter | Neptune | Mars | Total |
| SUMMER TERM 2018 | | | | | | |
| w/e 20th April 2018 | 91.1% | 94.3% | 97.5% | 83.3% | 87.5% | 91.3% |
| w/e 27TH April 2018 | 85.5% | 90.9% | 98.0% | 96.7% | 87.5% | 91.4% |
| w/e 4th May 2018 | 93.8% | 93.6% | 100.0% | 95.0% | 87.5% | 93.6% |
| w/e 11th May 2018 | 85.9% | 92.0% | 92.5% | 97.9% | 91.7% | 91.8% |
| w/e 18th May 2018 | 93.8% | 93.6% | 91.0% | 100.0% | 90.0% | 93.0% |
| | | | | | | |
| | | | | | | |
| | | | | | | |
Attachments: Joy flyer
DIARY DATES 2017/18
Changes and additions will be highlighted
MAY
Mon 21st – pm -Neptune to Safety and Citizenship event
Tues 22nd – pm –Saturn to Safety and Citizenship event
Thur 24th – am –Jupiter to Safety and Citizenship event
Thur 24th – GCSE Maths exam paper 1
Fri 25th – Chicks collected
Mon 28th May – Fri 1st June – HALF TERM
JUNE
Mon 4th – Student intern from University of Northern Denmark starts
Tues 5th – Neptune to Vauxhall City Farm
Thur 7th – GCSE Maths exam paper 2
Mon 11th – Pepperdine University, Malibu, California starts work experience
Tues 12th – GCSE Math exam paper 3
Thur 21st – London Children's Ballet perform The Canterville Ghost
Saturday 23rd – SCHOOL GARDEN PARTY – farewell to Mrs. Jackson
Tues 26th – Mars to Vauxhall City Farm
JULY
Mon 2nd – Fri 6th Pluto, Neptune and Saturn to Residential camp
Mon 9th – Fri 13th Jupiter and Mars to Residential camp
Wed 11th – HPV Vaccination and Yr 10 booster
Mon 16th – Sports Day
Wed 18th – Prize Day and Leavers Ceremony
Thur 19th – Last day for students
Fri 20th – Last day for staff and Sarah Jackson