New News Story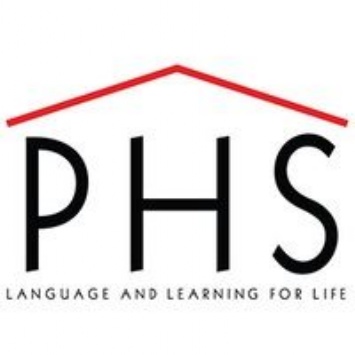 News - Newsletter - Issue 29 - 11.05.18
WEEKLY NEWSLETTER
Issue 29– 11th May 2018
SCHOOL NEWS
'Parayhouse has talent'
For those of you who missed last Friday's Parayhouse has talent, here is a short report…
Acts:
Pluto – Edward recited all 49 stations on the Central line
Max – Counted to 49
Neptune – Sung 'You are my sunshine'
Saturn – Comedy Club – lots of knock knock jokes
Jupiter – A reprise of the songs from 'Beauty and the Beast'
Mars – Rapping by Selasie Seade and Dancing by Feyona Mirach
Judges:
Alesha Dixon [Kimicha Comrie-Carson]
Amanda Holden [Emily Taylor]
Simon Cowell [Helen Trieu]
David Walliams [Elorm Avadzi]
It was a very hard decision with such a variety of acts but the judges awarded first place to Selasie and Feyona!
Well done everyone that participated!
NEW STAFF
During the last two weeks, we have welcomed two new members of staff:
Ben Aitken – LSA Jupiter
Sinead Hatchett-Ricketts [Miss H] – LSA
OUTINGS NEXT WEEK
We have three outings next week:
Tuesday – Jupiter and Mars are visiting Vauxhall City Farm, [lunches and travel have been arranged]
Thursday – Jupiter and Mars – Sailing Day [a separate letter will be sent on Monday]
Thursday – Neptune visit Gambados [lunches arranged]
RAMADAN
Ramadan starts on Wednesday for our Muslim families.
A letter was sent out earlier this week, regarding fasting.
EHCP Reviews
Year 5 and Year 10 reviews are now underway. This is a reminder to all parents of students not in Yr 5/10 that your reviews will be held in September and October. You will be receiving your invites by the end of June.
RESIDENTIAL CAMPS
We have been busy organiSing all of the trips that your child will experience, whilst away at camp - here are the dates:
Mon 2nd – Fri 6th July - Pluto, Neptune and Saturn
Mon 9th – Fri 13th July - Jupiter and Mars
This is a wonderful life skills experience for your children and we hope that you will allow them to attend.
LUNCH MENU
Next week we will be on week 2. Lunches cost £3.15per day, this can be paid daily, weekly or termly. If you wish to pay by online banking please call and we will let you have our banking details.
It's pizza week for Pluto, Neptune and Saturn. This will be served on Wednesday instead of Roast Chicken!
ASSEMBLIES
Assemblies take place every Friday. Parents, family and friends are welcome to join us but please arrive in plenty of time as everyone attends and the office is unmanned.
Summer Term
Friday 18th May – Jupiter Assembly 2.40pm
Friday 25th May – General Assembly 3pm
Friday 8th May – General Assembly 3pm
Friday 15th June – Eid Assembly – 2.40pm
Friday 22nd June – General Assembly – 3pm
Friday 29th June – Saturn Assembly -2.40pm
The 29th June will be the last assembly of the summer term due to Residential camps
SWIMMING
Saturn – Wednesday 18th April – Wednesday 23rd May
Please can I remind you that swimming costumes/trunks must be navy blue or black.
Please remember to send your child in with their swimming costume, towel and liquid shower gel.
SUMMER TERM 2018
95% and above is our target! The national target is 96.4%
| | | | | | | |
| --- | --- | --- | --- | --- | --- | --- |
| Week | Pluto | Saturn | Jupiter | Neptune | Mars | Total |
| SUMMER TERM 2018 | | | | | | |
| w/e 20th April 2018 | 91.1% | 94.3% | 97.5% | 83.3% | 87.5% | 91.3% |
| w/e 27TH April 2018 | 85.5% | 90.9% | 98.0% | 96.7% | 87.5% | 91.4% |
| w/e 4th May 2018 | 93.8% | 93.6% | 100.0% | 95.0% | 87.5% | 93.6% |
| w/e 11th May 2018 | 85.9% | 92.0% | 92.5% | 97.9% | 91.7% | 91.8% |
| | | | | | | |
| | | | | | | |
| | | | | | | |
| | | | | | | |
Attachments:
DIARY DATES 2017/18
Changes and additions will be highlighted
MAY
Mon 14th – Living Eggs delivered
Tues 15th – Jupiter and Saturn to Vauxhall City Farm
Thur 17th – Sailing Day for Jupiter/Mars
Thur 17th – Pluto/Saturn Music workshop - cancelled
Thur 17th – Neptune outing
Fri 18th – Storytelling by new children's author
Mon 21st – pm -Neptune to Safety and Citizenship event
Tues 22nd – pm –Saturn to Safety and Citizenship event
Thur 24trh – am –Jupiter to Safety and Citizenship event
Thur 24th – GCSE Maths exam paper 1
Fri 25th – Chicks collected
Mon 28th May – Fri 1st June – HALF TERM
JUNE
Mon 4th – Student intern from University of Northern Denmark starts
Tues 5th – Neptune to Vauxhall City Farm
Thur 7th – GCSE Maths exam paper 2
Mon 11th – Pepperdine University, Malibu, California starts work experience
Tues 12th – GCSE Math exam paper 3
Thur 21st – London Children's Ballet perform The Canterville Ghost
Saturday 23rd – SCHOOL GARDEN PARTY – farewell to Mrs. Jackson
Tues 26th – Mars to Vauxhall City Farm
JULY
Mon 2nd – Fri 6th Pluto, Neptune and Saturn to Residential camp
Mon 9th – Fri 13th Jupiter and Mars to Residential camp
Wed 11th – HPV Vaccination and Yr10 booster
Mon 16th – Sports Day
Wed 18th – Prize Day and Leavers Ceremony
Thur 19th – Last day for students
Fri 20th – Last day for staff and Sarah Jackson